Today, it's easy for anyone to feel lost when it comes to accounting and taxes—even with the widespread use of at-home financial software and digital tax filing services. The problem isn't so much with how you handle your finances, but rather if you understand them in their entirety. For most people, the answer to this is "no."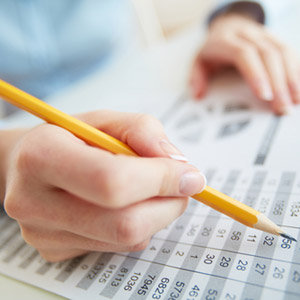 A Plus Accounting LLC was founded in 1994 by co-owners Tracy and Amber, who decided to bring their expert knowledge of accounting and tax services to people in a way that's easy to understand and simple to work with. Rather than continue to complicate the financial picture of businesses and individuals, Tracy and Amber seek to make things clearer and help all of their clients by providing unparalleled, tailored services.
At A Plus Accounting LLC, the value of every client is unmatched—be it a small business owner or a person seeking tax help. The company views every client relationship like a partnership and truly believes that its success can only be measured by the successes of its clients. Through close, personal attention, A Plus Accounting LLC takes pride in giving each client the assurance that only advanced training, technical experience and financial acumen can provide.
And, aside from technical expertise and a depth of knowledge, the company also offers terms, conditions and benefits that anyone can understand and take full advantage of, including:
A free, no-obligation discussion about business requirements and standards.
Fixed accounting fees agreed upon in advance, with no hidden charges.
Tax planning services that are tailored to every unique client.
A gamut of services benefitting to small businesses, including payroll in Elkhorn, WI.
For more information about how A Plus Accounting LLC can assist you in any facet of accounting and taxation, please don't hesitate to call (262) 427-8690 today.